Anthropometric measurement
device MB21 up to 129 cm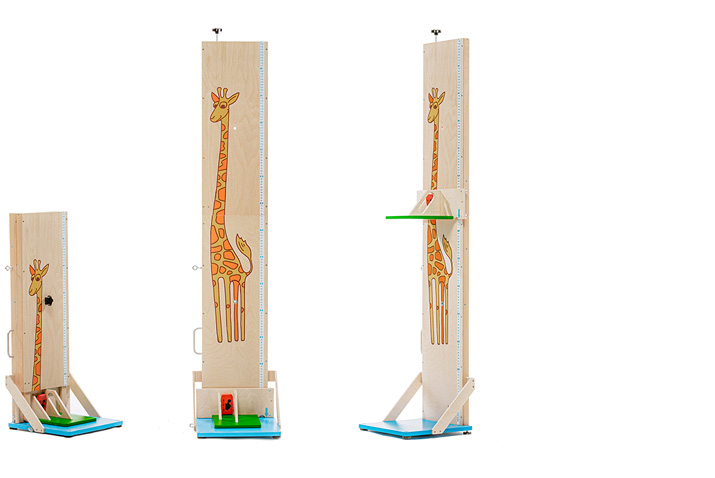 This type of measuring device is designed to measure infants and children up to 129cm. It can be used to measure infants lying down (recumbent position) and older children standing. The device is portable and can be used in health clinics, crèches, nursery schools, households, as well as in hard conditions outside. This product is colourful to be more interesting and child friendly.
This device is made of hard wood – beech and birch, which ensures its firmnessand impact-resistance. Thanks to its surface finished by lacquering, the device is easy to clean and moisture-resistant. It is easy to set-up, no tools are required. The measuring scale is in centimetres with minimum graduation of 1mm. Each device is calibrated using certified gauges.
The slide is equipped with a break, which holds the slide in its last position and stops it from moving downwards without control. After pressing the break, the slide moves smoothly in both directions thanks to the bearing wheels system. The device MB21 is lighter than MB20, which simplifies the transport and portability. On top of that, MB21 is equipped with adjustable legs, which significantly contributes to its stability.
The device is delivered with the user's manual and two carrying strap belts for better transportation.
For more technical information please see our Catalogue or Product sheet.
The product code: MB21
Measuring range: 0–129cm